Capping & Sealing Machines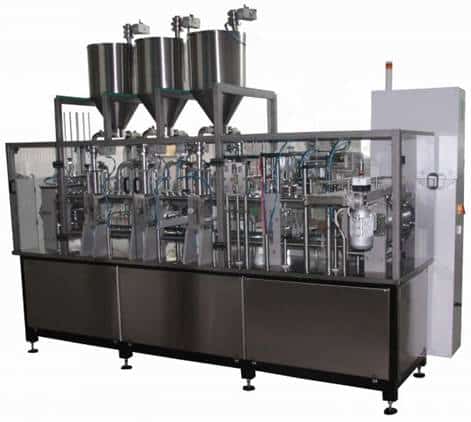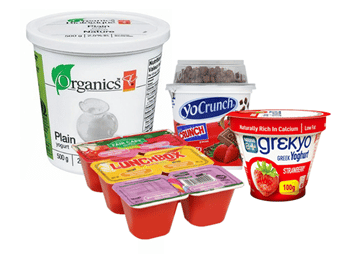 Cup Filling and Sealing Machine
Fully Automatic Filling and Sealing Machines based on digital mechanical, combined with pneumatic assemblies. The RS filling and sealing machines are suitable for packaging a wide range of liquid, paste, granulated and powdered products into pre-formed containers of various size and shapes.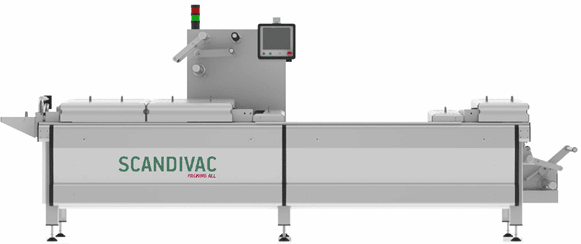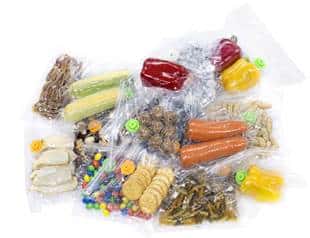 APM 5000 advance
The APM series is a thermoforming vacuum packaging machine designed for middle to large production size plants to pack food, non-food or medical products. The package created by the machine directly from bottom roll stock film and after product loaded, sealed by top roll film.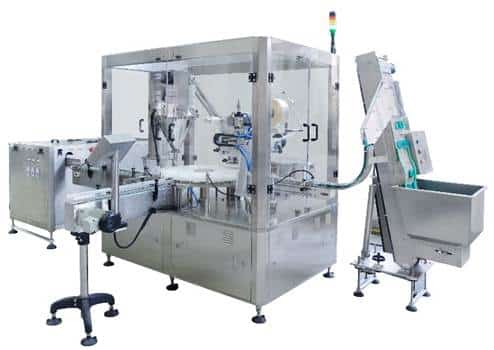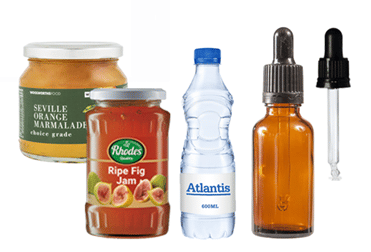 HDR Plastic and Glass Jars Filling and Capping Machine
Fully Automatic rotary type Filling and Capping machine liquid and creams products in a wide range of consumer request plastic or glass jars with volume up to 1000 ml, dosing system have high accurate volumetric measuring filler. Available with jars washing and UV cleaning system.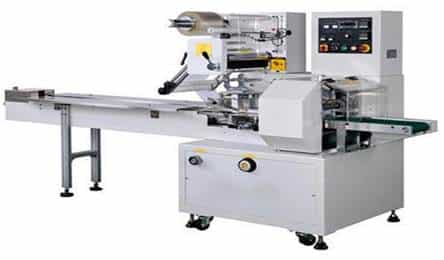 Flow wrap machines
Flow Wrapping or Horizontal Form-Fill and Seal (HFFS) is the process of making a horizontal bag from a single roll of film. Heat is applied to the bottom and ends of the film to form a sealed, flexible package already filled with products. Flow wrap packaging is used for a variety of products from food and bake goods to regular household items and stationery.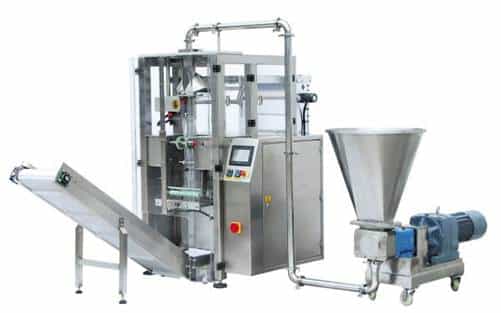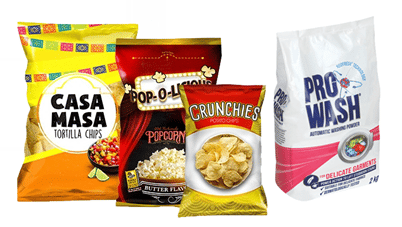 VFFS Automatic MachineFully
Automatic vertical forming filling and sealing machine can make pillow-type and gusset type bags from roll stock film.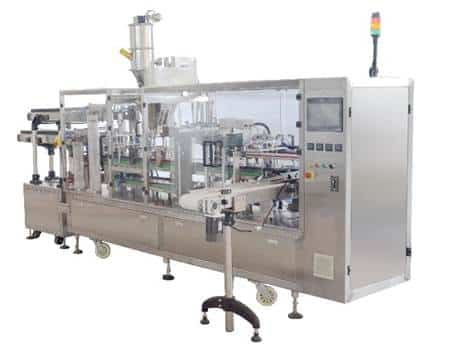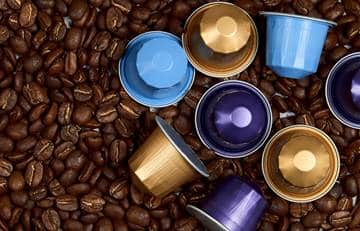 K Cup/Upshot/Coffee Capsule
K-Cup filling and sealing equipment
Fully automatic k-cup filling and sealing machine capacity 80-320 CPM with pre-made filter inserting system. Heavy duty constructed, stainless steel surface, extremely reliable. Nitrogen flashing system provide excellent purity and 1% oxygen contents for freshness. Compatible with all Keurig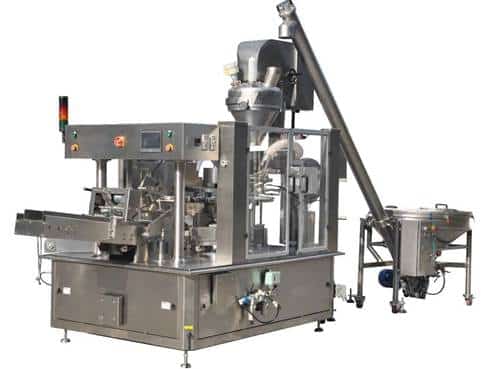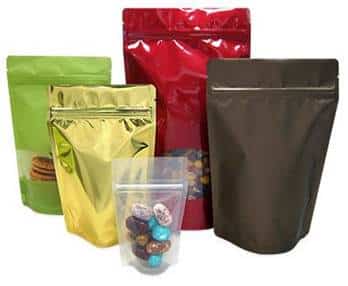 RDX8-200S for solid and granulated products
Fully automatic 8 station intermittent rotary preformed bag dispensing, opening and closing machine combined with automatic machine combined with automatic dosing systems.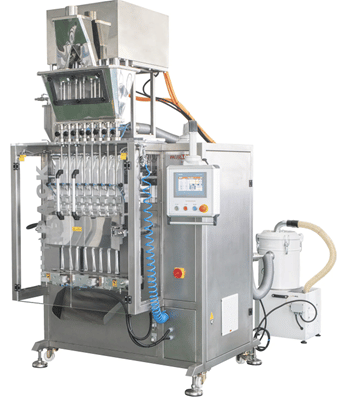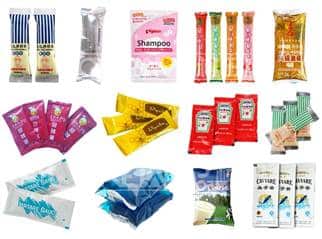 Stick Pack / Sachet Automatic Machine
Fully automatic vertical forming filling and sealing machine can make stick-type sachet or side seal sachet from roll stock film. This machine series can be equipped with liquid peristaltic pump suitable to fill wide range of liquid and paste products or powder dosing or granule.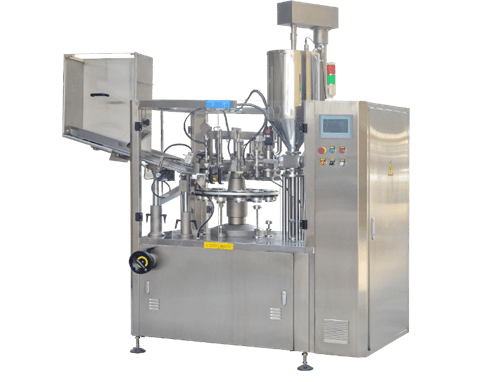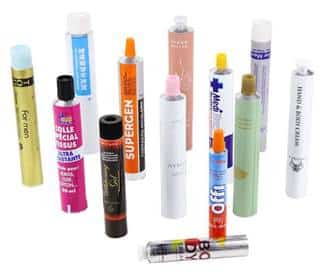 Cosmetic & Cream Tubing Filling and Sealing Machine
Full automatic ultrasonic, heat seal & fold tube filling and sealing machine for any type of liquid, paste and cosmetic products include CBD or THC additives. Machine completed with gear pump for paste and liquid products. capacity 35 TPM. Stainless steel 304 design. FDA and CFIA compliant for cannabis contain products.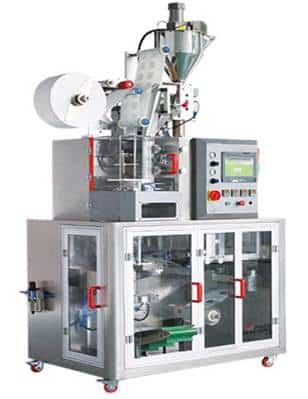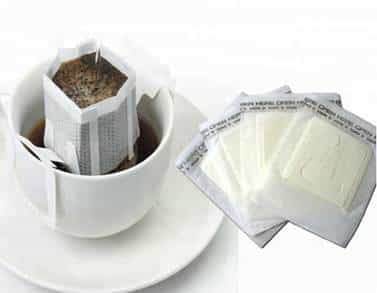 Drip Coffee & Tea Pouch Machine
Full automatic ultrasonic cutting, filling and sealing machine for any type of powder products like coffee, tea, fruits include products contains CBD or THC additives. Machine completed with auger filler for powder products, max capacity 40 BPM. Fully controlled and adjusted by PLC and touch screen monitor.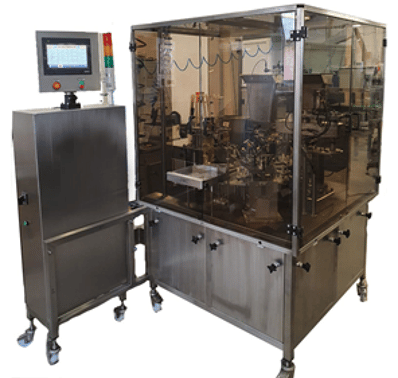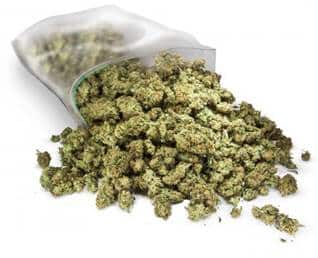 Automatic Pre-Roll Cones Filling Machine
Turbo-joints – full automatic pre-roll filling and sealing machine 30 PPM. Rotary type machine, easy and convenient to operate, small foot print perfect for space limited production areas.